You Can Secretly Record Officials and Police in Massachusetts, a Judge Ruled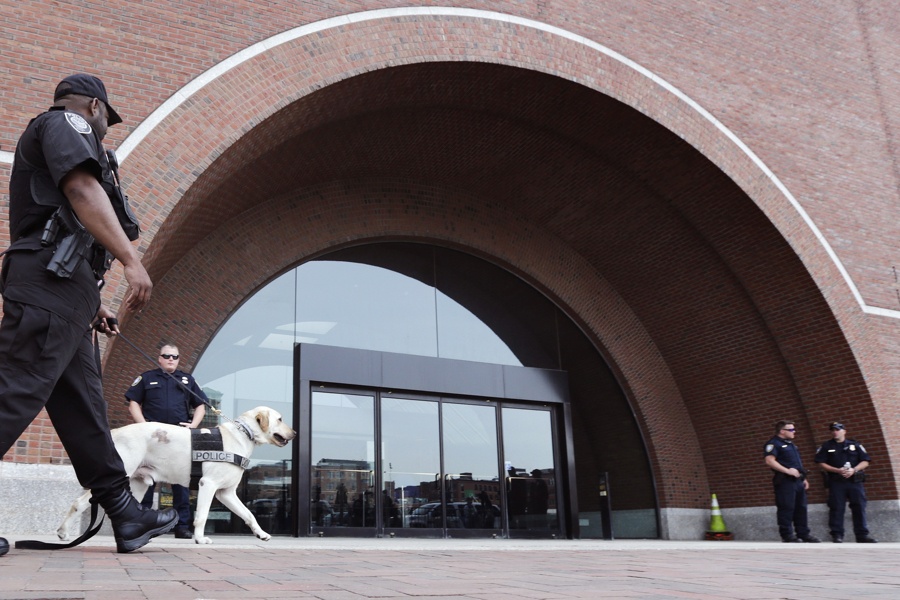 In a victory for two very different groups of people, a federal judge has ruled that a Massachusetts law against secretly recording police officers or government officials in public places is unconstitutional.
U.S. District Court Judge Patti Saris on Monday sided with a duo of Boston activists fighting for the right to record Boston police during arrests, and James O'Keefe, the conservative activist behind the group Project Veritas. Both argued that the possibility of being arrested for secretly filming public figures kept them from holding government accountable. Their suits named as defendants District Attorney Dan Conley and Boston Police Commissioner William Gross and challenged Section 99, part of the state's 1968 wiretap law.
"On the core constitutional issue, the Court holds that secret audio recording of government officials, including law enforcement officials, performing their duties in public is protected by the First Amendment, subject only to reasonable time, place, and manner restrictions," Saris wrote in her decision. Section 99, she wrote, "is unconstitutional in those circumstances."
The ACLU celebrated the result on Monday on behalf of activists Eric Martin, of Jamaica Plain, and René Pérez, of Roxbury, who have filmed police officers "at least 26 times" over several years but want the right to do so secretly. Among other concerns, they pointed to police training materials instructing officers that it was OK to arrest someone for filming police if the recording device they use is concealed.
"We've seen that videos of police officers can show the realities of policing in powerful ways: People's recordings of police interactions have started national conversations about police reform and accountability," Carol Rose, executive director of the ACLU of Massachusetts said in a statement. "This ruling reaffirms that the fundamental right to record police officers does not disappear when a recording device is covered."
Read more at https://www.bostonmagazine.com/news/2018/12/11/judge-ruled-secretly-reco...